Integrated Collision Diagramming
Key Features of SmartRoads:
Incredibly easy to use
Purpose built diagramming engine makes diagramming easy
SmartRoads
the easiest way to create intersections.
Simply drag and drop components and you are done.

Vehicle Specs Database
place accureate vehicles in your diagram
over 4000 vehicles from 1971 - 2007

Vehicle Damager
Create accurate diagrams with vehicles damaged precisely to your measurements

Measurement System
Insert Measurements for accurate diagrams


All Vehicles from 1971 with all the measurements.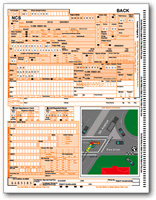 Include SmartRoads with it's revolutionary diagramming capabilities into your daily reporting. Fill out your state reports on your PC, always legible and insert your SmartRoads Diagrams into your report.
Diagramming in minutes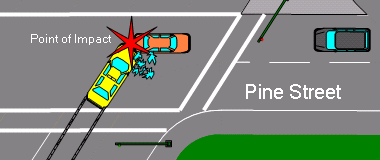 SmartRoads has the most advanced intelligence programmed into any drawing program! Allows the user to drop roadways on a scene and let SmartRoads assist in creating precise radius corners, traffic island placement, crosswalk creation, and road lane dimensions. Diagrams can be completed in seconds with incredible precision and all diagrams integrate to reporting applications in any format required.
Purpose Built Diagramming Engine
Collision diagramming for everyone — You'll be amazed by the ease of use and the speed to create diagrams. Professional diagrams will take minutes instead of hours or days. Simply drag and drop roadways and objects onto the scene, place precise vehicles, damage the vehicles, and you are done in minutes. Diagrams can be completed in minutes and faster than ever before with incredible precision and integrated to your reporting application in any format you require.